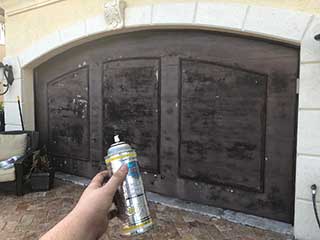 When it comes to garage doors, maintenance would often be the last thing on anyone's mind. Most people tend to take the functions of the door for granted, until the time comes when replacement of a lot of parts is needed. But remember, an ounce of prevention is worth a pound of cure. Give your door the attention it needs and deserves. Just follow these tips and you will find lesser problems when it comes to this matter:
Make it a habit to do regular checkups
Inspect your doors once a month, especially before expected weather changes. Clean the dirty door parts and scrub the dirt and rust out to make sure that they will be able to function properly. Remember to oil them after cleaning them. For garage door openers, regular checkups are important. Always lubricate the parts of the opener to make sure that it will be able to move well. Before winter, make sure to check the bottom seal as well. It should be well in place to avoid any wind or ice entering your garage. Place an oiled rag around the door at all times so you can just wipe any part with the rag when you feel some part getting a bit too tight.
Take maintenance procedures seriously
It is recommended that all parts must be oiled regularly. These parts would comprise the garage door rollers and the garage door track, among some. Even the extension springs of the garage door should be lubricated on a regular basis. Do it every 3 to 6 months, depending on the weather conditions. The best time to do this would be during spring (after the harsh winter conditions) and during the fall (before winter).
Garage door maintenance is very essential to ensure its smooth function. So if you need more easy tips on how to maintain your door, contact us.