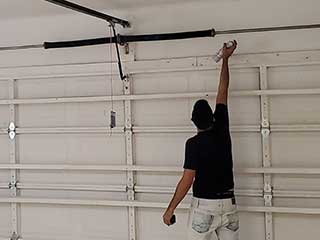 Let Your Home Stands Out With Modern & Functional Garage Door
One of the biggest, if not the actually the largest part of the house that moves, is the garage door. It plays a big role in the home as it is no longer just used for keeping the vehicles safe from the outside elements, but it also secures the entire household from intruders. Modern doors are often operated with garage door openers so opening and closing can be done automatically. Clickers, switches and keypads are normally used for the automatic operation of the door. Since it contains several moving parts that are in constant pressure, it needs to be maintained to ensure smooth use and to prevent problems from arising, which may cause inconvenience, as well as safety and security concerns. Professional garage door maintenance is recommended at least once a year or more often, especially if you have more traffic in your garage.
Keep Your Garage Door Running Smoothly
Garage Door Repair St. Petersburg is a known company when it comes to the maintenance of all types of doors, including roll up and overhead doors and all brands like Genie, Stanley and Liftmaster. These doors also come in different materials, which require different ways of handling. All of our technicians are highly experienced on this and they know the right thing to do for maintaining each type of door. Whether you have a glass, aluminum, wood or steel door, we're confident that we can take care of it efficiently.
Long Lasting Garage Door Requires Proper Maintenance
During our garage door maintenance, we would thoroughly clean the door to keep its beauty long lasting. This would add to the curb appeal of your home. Our technicians at Garage Door Repair St. Petersburg will also check it part by part to see if there are loose garage door parts that need to be tightened, as well as lubricate moving parts to make them function at their best. We'll let you know if we see any potential issues that need to be addressed so we can let you decide if you want to have them repaired right at that moment. We recommend having the issues fixed right away, which we can do, although we would still respect your decision.
We also offer:
Residential Garage Door Repair
Garage Door Tune Up Services
Galvanized Torsion Spring Replacement
LiftMaster Garage Door Opener Repairs