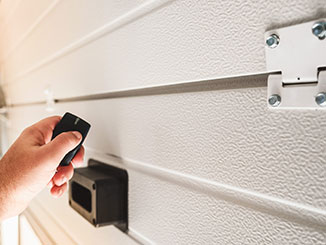 Regardless of what method you use to operate your garage doors at home, there is no denying that there are some methods that are examples of impressive and innovative ideas. Here is a showcasing of some of the most sophisticated remote controls and receivers that can be paired with your electric openers to make them not just efficient, but highly impressive technological marvels as well. Whether you're looking for a new opening solution or not, take a read through these fantastic products to find out more about how some people are opening and closing their garage doors.
Remotes that are not remotes at all
Your garage door opener receiver is often interchangeable, or can be paired up with a number of different devices to personalize the way you open your doors. One of the features this offers that is quickly taking off, is the ability to open your door using a smartphone. Some receivers can be paired with an IOS app that allows you to take control of your opener right from your phone.
There are also visor mounted devices that can either toggle your door's operation or do it automatically by using a sensor,meaning that you don't even have to lift a finger to open the door when you get home.
The ultimate controllers
Of course not everyone is into the idea of getting rid of garage door remotes altogether, but would rather find a nifty solution that allows you to get better control over all of your devices with one remote. Some remotes allow to control every electronic device in your house in one. These are the gate, the garage, the TV, PC's, the DVD player and stereo system, all packed into one device with a lot of buttons (or just one or two).
This can make life a lot easier for you if you don't want different clickers littering your home and getting lost behind couches and in cars. Often the simplest solution to too much clutter, is to find a way of combining all of your control into one simple device.
So whether you need a garage opener remote that does absolutely everything else, or a solution that allows you to do away with them altogether, there are scores of options available to make things easier for yourself. Contact Garage Door Repair City St. Petersburg for more information on a solution that works best for you.